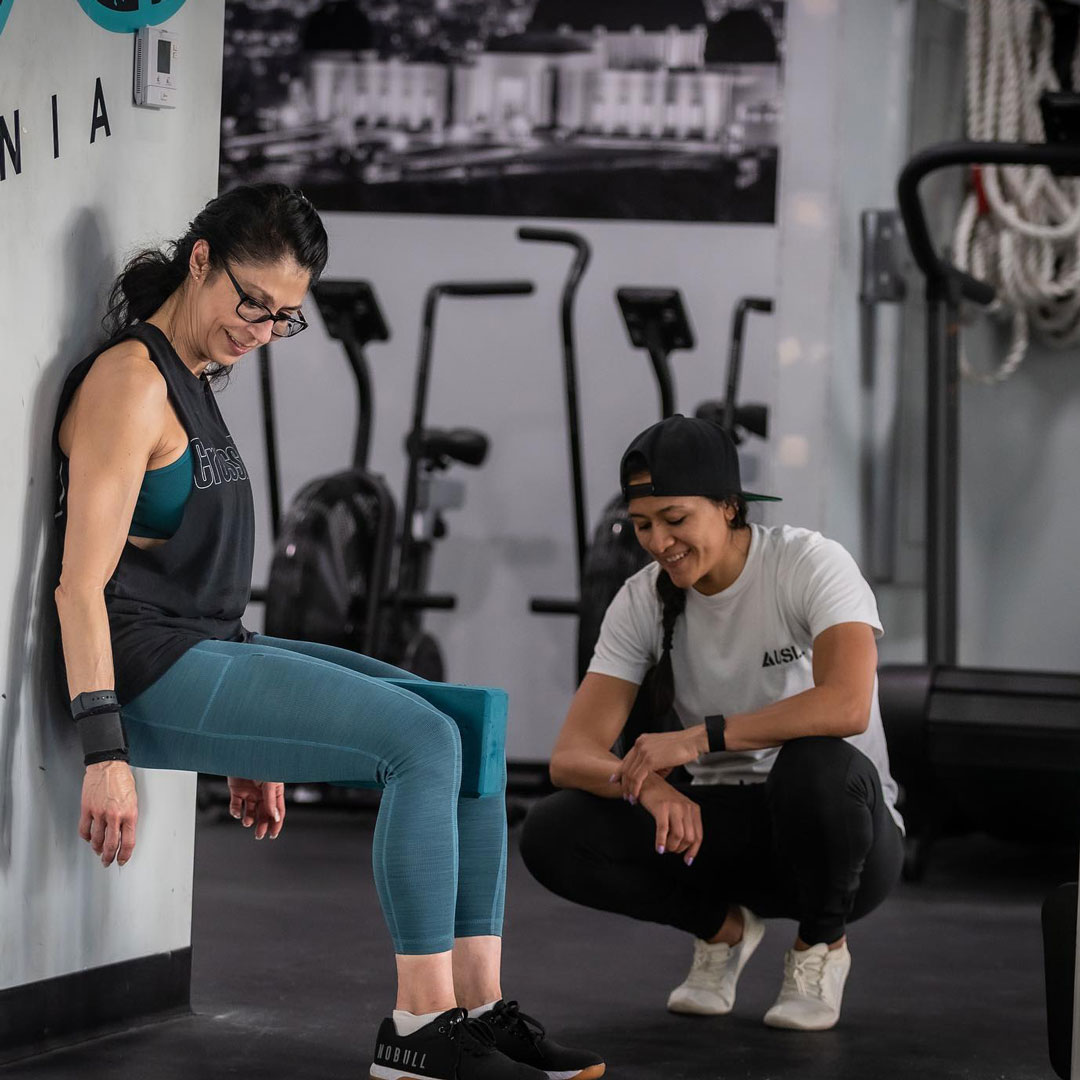 Ausletics
Personal Training

Program
When You Are Looking for a Personal Trainer In Brea, CA – Call Us!
Using a personal trainer or signing up for a personal training program is the most effective way to transform your body in the least amount of time. That's why we offer this service in our Brea, CA gym. At Ausletics, your personal trainer will create a custom fitness plan for you, work with you hands on, and hold you accountable every step of the way.
Our Personal Training Program is a one-on-one fitness experience with a qualified trainer who can develop a customized workout plan based on your individual goals, needs, and fitness level.
The Benefits

of Our One-On-One Personal Training Program
Some potential benefits of our one-on-one, personal training program include:
Customized Workouts
Personal training provides customized workouts that are tailored to your specific needs, goals, and fitness level.
Accountability
Working with a personal trainer can help you stay motivated and accountable to your fitness goals, as the trainer will hold you accountable and track your progress.
Improved Technique
A personal trainer can help you improve your technique and form, reducing the risk of injury and improving exercise effectiveness.
Improved Fitness
Personal training can help you achieve your fitness goals faster by optimizing your workouts and providing a personalized approach to your fitness journey.
Injury Prevention
A personal trainer can help you avoid injury by ensuring proper form and technique during exercises.
Nutrition Advice
Personal trainers can provide nutrition advice to help you achieve your fitness goals faster and maintain a healthy lifestyle.
Education
A personal trainer can provide education on exercise, fitness, and healthy living, which can help you make informed decisions about your health and wellness.
At the end of the day, a successful fitness regime is all about consistency. If you are one of those people who struggles with consistency, our personal trainers are the perfect solution and can help you with accountability. They can provide you with a structured workout plan and help you stay on track with your goals. They can also motivate you and provide support when you need it most.
Overall, our One-On-One Personal Training Program is an effective way to achieve your fitness goals, improve your technique, reduce your risk of injury, and receive personalized advice and education on fitness and nutrition. By working with one of our qualified personal trainers, you can optimize your fitness journey and achieve long-term success.
Our Personal Training Program Offers
100% Focus on YOU
A private fitness coach that's focused on helping you reach your personal goals.
Support & Guidance
Enjoy a personalized workout plan and a lot of accountability in a non-intimidating environment.
Complete Flexibility
Train around injuries, work around your schedule, and never wait for a piece of equipment.
Lasting Results
Transform your body, improve your health, and increase your confidence in just 90 days.
Ausletics
718 N Brea Blvd
Brea, CA 92821
Location
718 N Brea Blvd
Brea, CA 92821
Hours
Monday: 5 AM–7 PM
Tuesday: 5 AM–7 PM
Wednesday: 5 AM–7 PM
Thursday: 5 AM–7 PM
Friday: 5 AM–7 PM
Saturday: 8:00–10:00 AM
Sunday: CLOSED