Eliminate the Confusion and
Get Coaching That Makes Sense.
Improve Your Strength, Performance, Mobility, & Technique.
Workout on YOUR schedule.
Stop wasting time trying to figure out
how

to do things, and instead spend your time actually doing them.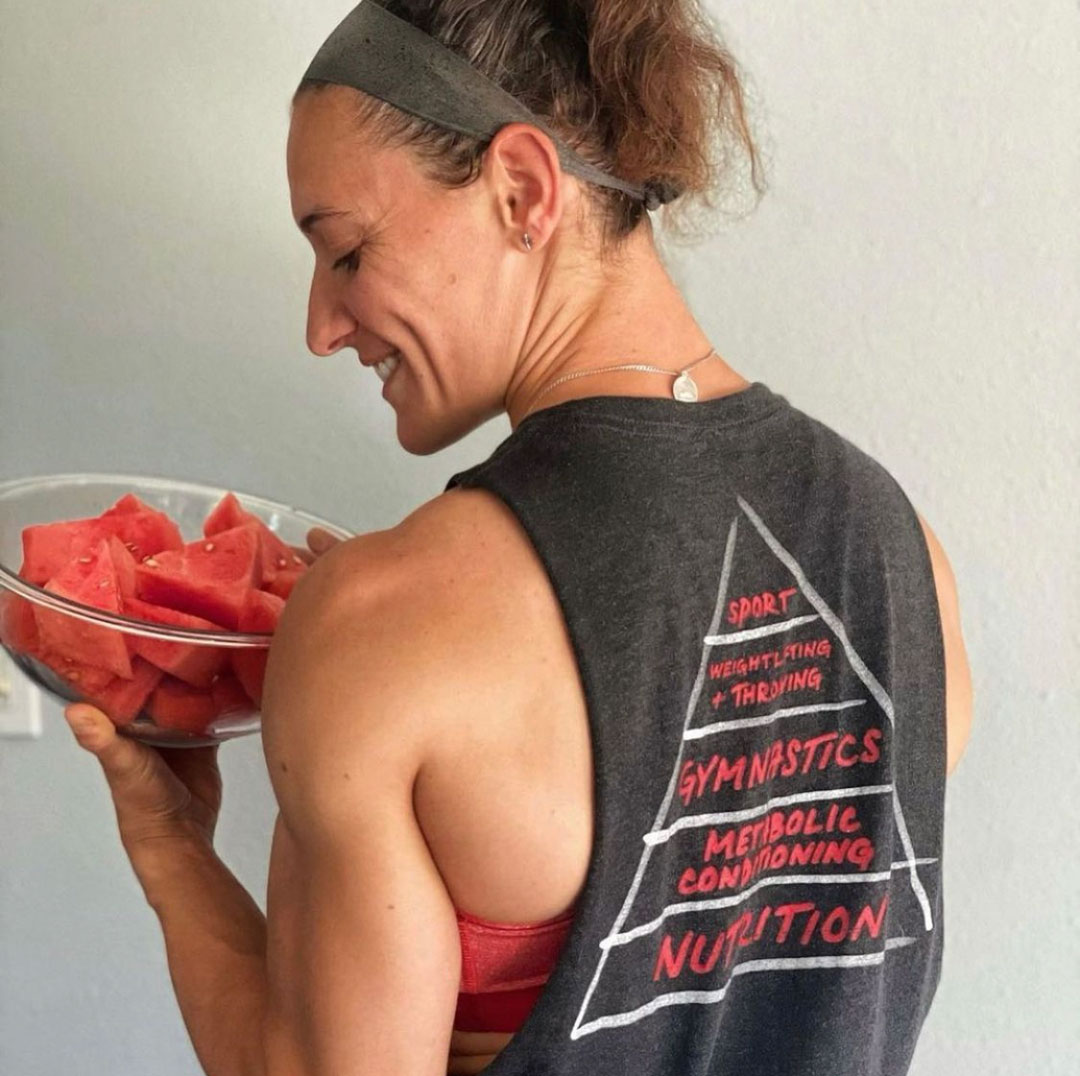 Custom Nutrition Plans
so You Learn What Foods Are Preventing You From Getting the Results You Want.
Custom Programming
for Improved Mobility, Technique, and Performance on Our Private Training App.
Do You Want to Take the Guesswork Out of Every Area of Your Health?
Do You Want to Get Better Results Through Your Training?
Do You Want to Fuel Your Body Properly?
Do You Want to be Along Side Other Like-Minded People?
Here are just a few of the benefits of our online fitness programming service:
Free Mobile App
to Keep Track of Programming and Record Your Progress
Weekly Zoom Coaching
for Accountability and Community
Access to Certified Trainers
Who Can Answer Your Questions and Help You Stay Motivated and Accountable!
Customized Daily Programming
Clear & Concise Coaching That Makes Sense
Custom Nutrition Plans
Includes Food Plans with Custom Macros
If you're ready to unlock your full potential, click the button below to fill out your application.
Testimonials from those who took action!


"All the videos have been so helpful, and I have been able to change my technique. Thank you so much."


"I love how much attention to detail she shows. Super grateful to have met Snez."


"I've tried some of your hip mobility drills and found them to be beneficial. The more mobility I can achieve in my hips, the better my lower back feels."


"I liked that you had a ton of scaling options for your movements like toes to bar. You give good cues for things like DUs."


"I've been constantly doing crossfit for a year and I'm still learning the skills required for this sport. What resonated with me the most from this account are the short tutorials of the progression of gymnastics and weightlifting skills. I'm not gifted with strength to lift heavy or perform in high volume that's why I give priority on learning the proper technique/form. And you're really good at explaining."


"I started working with Snez one on one at the end of December 2022. I came to her with chronic fatigue and at my heaviest weight. Having underlying health issues contributing to this, I was tired of being tired and not finding a solution. I could not plan out my weeks, let alone days because I never knew if I'd have enough energy. I had tried so many avenues, but nothing was really helping.
Snez worked with my energy level from the start and simplified my nutrition. I was trying to do too much when it came to food. I noticed within a week, my energy was better. I also lost 5lbs in one week, which previously had taken me several months to lose, but I could never really lose more beyond that. During the first month working with Snez I lost 16lbs. She helped me build my endurance with each session and eventually, my confidence grew to join group classes. She has challenged me in my movement and always works with my body's needs.
Three months into working with Snez I had bloodwork done and all the levels they checked including my cholesterol were normal. My thyroid medication didn't need to be adjusted either; I'm at the lowest dose. As of today, May 2023 I've lost 55 lbs. I went from being intimidated to go to classes to them being the highlight of my day. Although still not down to my final weight goal, I am now confident that I will get there and I have Snez and the coaches at Ausletics to thank for all their support in my journey. "


"I have come a long way from my anxiety and look forward to [working out] and pushing past my self doubts…"


"A couple of years ago I was struggling with my health. Due to a medical condition I gained weight, my fitness level was low, I lacked motivation and was not in the best place mentally and, even through I ate a pretty healthy diet, my eating was all over the place.
I am now a totally different and better version of myself… I am fitter, healthier and stronger than I have ever been. My mindset, outlook on life and mentality is getting stronger each day."


"I love how you explain things and break them down. I'm always looking to improve technique, and you are great a showing how to do that."


"I love Snez's positivity and thorough coaching, she takes everything into consideration and works hard with me no matter what is going on."
Ready to get in the BEST SHAPE of your life?
What can you expect from working with Snez?
Listen to TJ talk about her experience! ➜
I am extremely motivated to help people achieve their absolute peak health, fitness and well-being. I have extensive experience in the fitness industry, focusing on implementing versatile ways of training in order to accommodate each client's individual needs. After I completed my Fitness Diploma in 2006, I went on to complete my Bachelor of Human Nutrition at the University of Canberra in 2011. I have been a professional in the fitness industry for 10 years with accreditations in Exercise Rehabilitation, Aqua Training, Strength and Conditioning and CrossFit.
READ MORE
I'm a firm believer in incorporating a holistic approach that includes exercise and nutrition in order to enhance your well-being. Formerly, I played women's soccer professionally for 6 years. During this time, I played with Canberra United, Adelaide United and Melbourne Victory in the W-league.
My soccer career ended due to two consecutive ACL reconstructions. Since then, I have been dedicated to my own rehabilitation and also helping others achieve their personal goals. I've worked with clients ranging from elite athletes within their sport, to stay at home moms wishing to regain functional movement, and full-time employees with time-limiting factors. I've learned that great success doesn't come without first experiencing a great struggle. I strongly believe that achieving goals happens through various methods of training. I pride myself on helping people both through physical fitness and healthy balanced nutrition. My passion and drive have been formulated over the years of working with people who see such variable challenges, from time limitations, physical abilities, motivational barriers and much more that keep people from achieving the most healthiest and optimal well-being. I wish to lead with a strong presence, one that cannot be ignored, one that drives someone to want to be better, that allows an individual to look at themselves and see greatness, because they believe it can be done. I want to leave an impression that gets spoken about, that is identifiable and uplifts everyone that hears, and above all, be an essence of humility. I wanted to create a model that represents who I am and put that into a place that can speak volumes. I established Ausletics CrossFit in 2017 with a long and challenging road ahead to hold its first location in Brea, California. I strive to have a community friendly and fun environment that leads with all integrity and only encourages a positive, happy and healthy lifestyle.